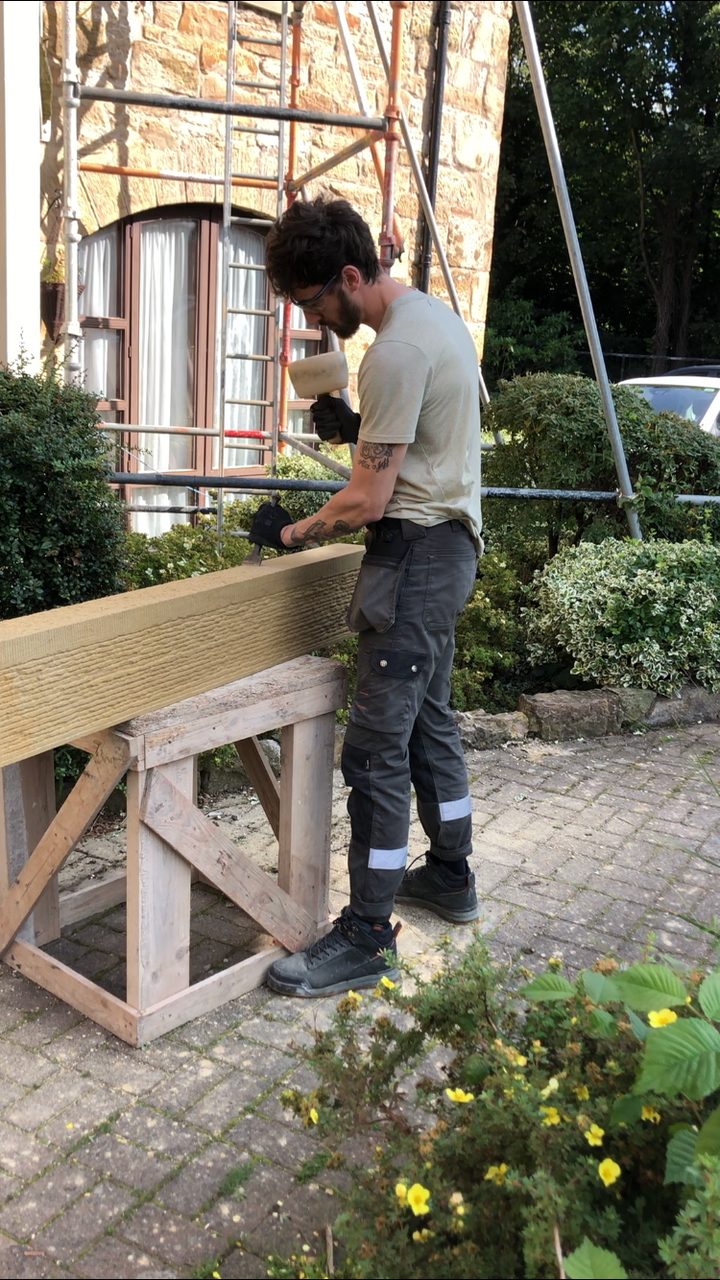 Welcome to Newtown Stone Repairs Ltd
Stonemasons & Restoration Specialists
• Stone replacements
• Lime mortar pointing
• Stone surface repairs
• Stone structure rebuilds
• Building conservation
• Stone cleaning

Are you looking for the right skills and experience to bring your stonework back to life?
"Newtown Stone Repairs recently re built a garden wall for me. Every member of the team was efficient, considerate, professional and very skilled. They kept to the dates and times suggested and did a great job. Highly recommended."

Susan Foden
Great Stuart Street, Edinburgh
Hi there, my name's Paul and thank you for stopping by. Owning my own business has been a goal of mine since starting my apprenticeship over 15 years ago. I've worked on some incredible projects in that time and I was lucky enough to develop skills taught to me by some of the most respected craftsman in the trade.

I'm not only a lover of stone, but I'm a perfectionist and find great fulfilment in completing even the smallest task to the highest level of quality. My team and I are fully committed to this standard of care, using traditional techniques and materials. We hope this attention to detail will continue to build our strong reputation, allowing us to restore Edinburgh's stone work for many years to come.

We are based in the Newtown area of Edinburgh and can cover the Lothian's and Fife. So if you have any enquires, please reach out at anytime. I'm always available and would love to help.
• Clear and responsive communication
• A high level of care and attention to detail.
• A quality over quantity mind set.
• An organised, clean and stress free service.
Newtown Stone Repairs Ltd
Trading address
64a Cumberland street
EH36RE Edinburgh
Scotland
Phone: 0131 364 4748
Email: paulnsrltd@gmail.com
Managing Director: Paul McDonald
Registered in Scotland
Company No. 646176
VAT ID number: 2486327635